Home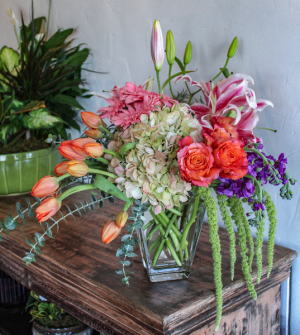 Designer's Choice
Unique Vase Arrangement
Order an arrangement unlike any other! Our unique vases vary in size, shape, material & color and are all one-of-a-kind. Your arrangement will be a unique creation. Please do not expect what is pictured when ordering. If you would like something similar to the pictured arrangement, call us to place an order.
More Info
Due to the recent new increase in covid-19 cases, you must wear a face mask if you choose to pick-up.
Rose's Florist does not deliver to Keesler Air Force Base.